Providing access to skilled workforce
New technology has had a strong impact on training and workforce development in various industries. Higher levels of advanced technology in all areas and competition due to globalization have increased demand for skilled workforce across various industrial sectors. Job Ready is an initiative from Mindlogicx Infratec Ltd and a direct response to these skills challenges.
The Job Ready Portal (JRP) provides FIFO (Fly In / Fly Out) opportunities for skilled/qualified candidates. It provides employers access to huge database of skilled workforce specifically trained as per the industrial requirements.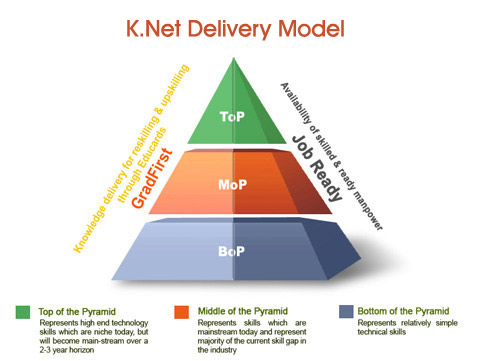 Every employer is looking for a specific set of skills from job-seekers that match the skills necessary to perform a particular job. But beyond these job-specific technical skills, certain soft-skills are universally sought by employers. In a survey conducted by NACE (National Association of Colleges and Employers) employers were asked to rate the importance of candidate qualities and skills on a five-point scale. The results indicated that Communication skills (4.7 average), honesty/integrity (4.7), teamwork skills (4.6), interpersonal skills (4.5), motivation/initiative (4.5), and strong work ethic (4.5) are the most desired characteristics.
If we look at future major areas like IT, ITES, Banking and Insurance services, which demand a strong proficiency in soft-skills and talent rather than the traditional skills, then the requirement of bridging this skill-gap becomes imminent. India produces nearly 4,00,000 engineers every year, but only one in four is employable. Lakhs of graduates pass out of colleges every year, but only 10% of them are fit to be employed in the industry. According to NASSCOM estimates, there will be a potential shortfall of 5,00,000 skilled professional by 2010.
The Job Ready Portal addresses this issue by supplying the skilled workforce to the industry. This task is achieved by GradFirst - The Hybrid Finishing School. GradFirst is an integral part of the business model for Job Ready Portal. While on one hand GradFirst readies the students as per the industrial requirements, at the same time Job Ready Portal provides employers an access to this skilled workforce. The entire student life cycle for the Empowering model is that the student enters GradFirst and exits as a professional with a career opportunity of his choice.
Students would enter the Empowerment model pyramid at the base as unpolished piece of stone. Through the reskilling programs, the students will grow to the mid of the pyramid. He would receive adequate training to be industry ready. The students can further receive upskilling through the myriad of courses available in their chosen stream. There is ample choice of programs the user can choose from. The programs have been chosen, keeping the industry requirements in mind and are regularly updated for relevance and content update. Once the student undergoes upskilling, he becomes a polished diamond and one who is ready to fit a job profile with ease.
Recruitment partners have access to the profiles of the students at every layer of the Empowerment model pyramid. As recruitment partners, corporate stand benefited from Job Ready as they get access to 99.9% accurate database of skilled manpower which they are on the look-out for. This database contains profiles of students who have already completed Reskilling and Upskilling Programs. The recruitment effort in terms of screening and short listing is reduced considerably. Along with this, because the students are equipped with industry specific skill set, not much training effort is required to be put in. The learning curve is sharper and the students turn around into value providing employees at a faster rate. This leads to a brilliant return on investment for the recruitment partners.
In this manner the Job Ready Portal rationalizes the market by bridging the skill gap existing in the country and enhancing the supply of skilled workforce for the industry.